Les Iscles Lake and recreation area activities
Access to the site is free.
Swimming at the lake:
You will find 2 sandy beaches and a lovely park with plenty of grass and shady spots.
Swimming is supervised in the summer.
Equestrian center:  guided outings, learn how to ride: ponies / horses, attend riding workshops
Mini golf
Inflated Castle playground, swimming pool slides for children, trampolines  at Pitchoun park
Kayak rental
Paddle board and inflatables rental
Pedal boats and Surrey bike rental
Rafting and kayaking
Canyoning Center
Children's treetop adventure course
Beach volleyball
Fitness trail
Handicapped access fishing pontoon
Activities near the campground, around the lake
The les Iscles Lake Campground is the ideal starting point for exploring and enjoying the different villages, landscapes and breathtaking panoramas to be found in the southern Alps. The region has what it takes to satisfy both athletes and vacationers. It is possible to discover the region by kayak, road or mountain bike and on foot with numerous hikes.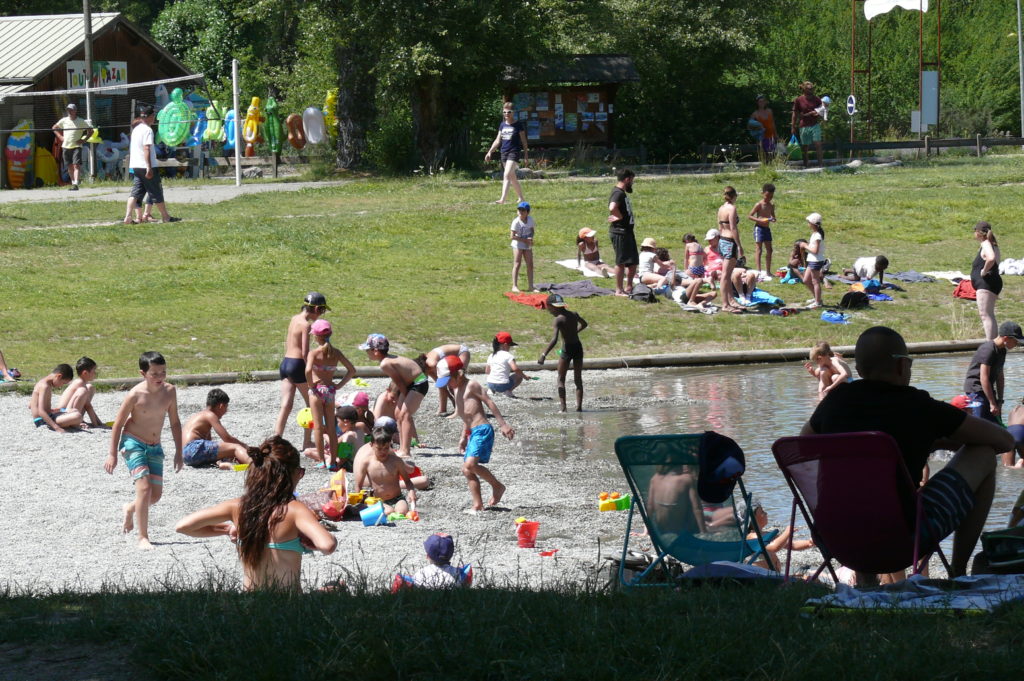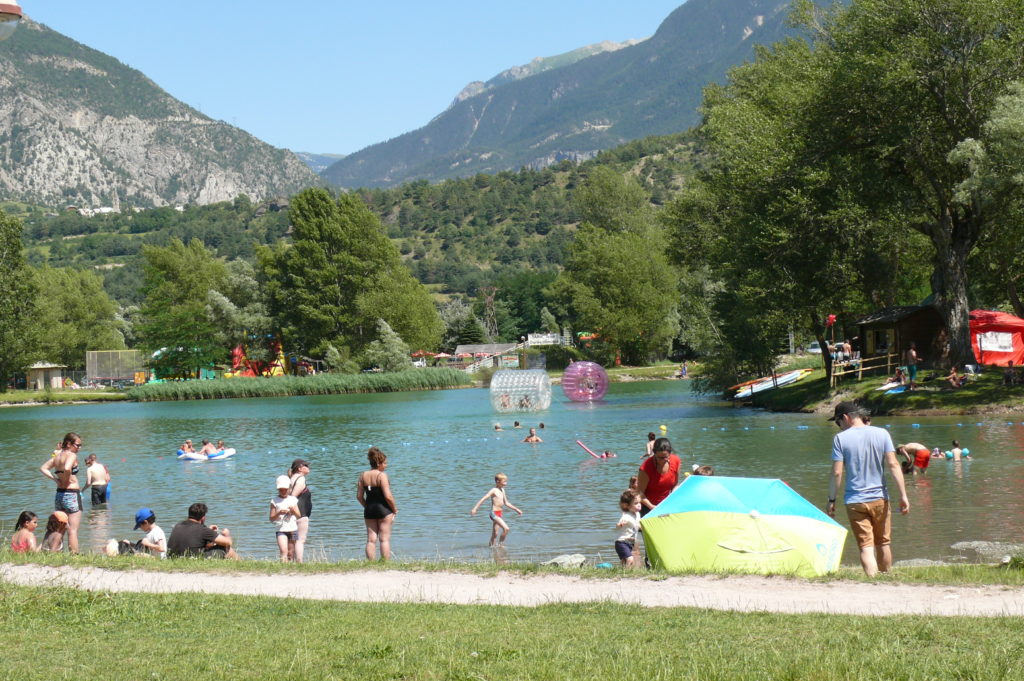 Our partners
LAVAGUERAFTING.COM
River Rafting – Inflatable Kayaks – Kayak – Riverboarding06 32 62 44 10
EQUESTRIAN CENTER – PONY CLUB
www.ecole-d-equitation.com
vincerasse@hotmail.com
Horse riding information: 06 11 12 96 94
Pony riding information: 06 31 58 73 21
PEDAL BOATS and SURREYBIKE rental / TROLL ADVENTURE treetop adventure courseGuillaume : 06 38 66 25 58
PITCHOUN PARC : PARC DE LOISIRS ENFANTS
eygliersparcloisirs.wixsite.com
Téléphone : 06. 79. 81. 89. 07
Email : parcloisirs.eygliers@gmail.com
MELI MELO KAYAK :
Kayak rental : 06 75 51 94 95
PADDLE BOARD / BIKE / INFLATABLES AND BOARD GAMES:Sébastien : 06 64 73 33 09
PURE RAFTING :
Whitewater guide – instructor / Ski and snowboard instructor (Eygliers)Olivier Planus : 06 87 72 56 38
Restaurant on site
The El Lago restaurant is open to the public for snacks and meals, or for a nice break sharing a drink with family and friends.
There is outdoor seating on the lake shore as well as take away. The restaurant offers a menu with simple and tasty dishes made with local products from starters to desserts.
Free Wi-Fi in the restaurant.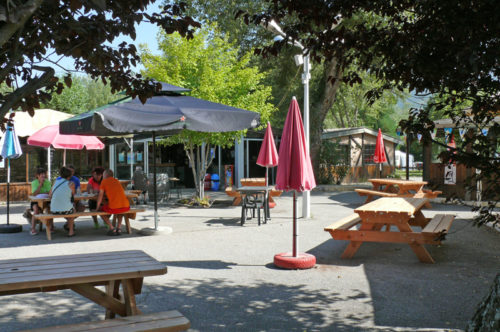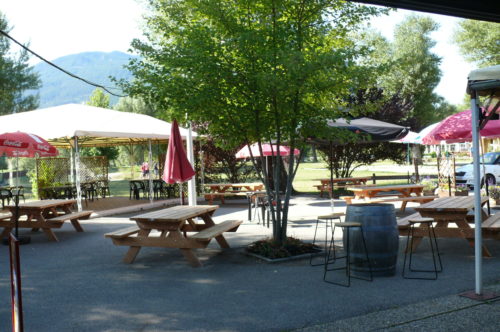 All the activities around the lake...